While Western mainstream media is demonizing Russia and it's ruling president Vladimir Putin, most alternative media outlets are in a state of pop star adoration of the former KGB chief. It appears that not only Talmudic Jews have a pathological obsession with the coming of a non existent Messiah. Ardent Christians seem to suffer from the same "messianic tension" and conveniently forget, in their longing for a savior, history, logic and the laws given to them by the Creator. Christian Putin worshippers seem to suffer from selective amnesia just like their Talmudic tyrants. The Natural laws regarding idolatry, given to us by the Creator, are crystal clear and protect us against our weakest quality which is naïveté:
"So watch yourselves carefully, since you did not see any form on the day the LORD spoke to you at Horeb from the midst of the fire"  Deuteronomy 4:15
We better watch ourselves and align our behavior with the principles of Natural law more critically than ever in these (End) times of deception and illusion or we will fall into the same trap again and again. In light of to the current "Putinmania" let's refresh our memory with some history related to the "former" KGB chief who spend an over- censored period in the shadows of the intelligence apparatus before he entered "the theatre of symptoms" as the good guy. The mass killing of journalists in Russia, especially those who reported unpleasant Truths or healthy critical notes about the antics of Putin and his clan, is one of the many major red flags that might temper the violation of God's laws regarding Idolatry.
In the 1990s and early 2000's the homicide rate in Russia was among the highest in the world. There were over 500 contract killings in Russia in 1994. Russia was listed as "the third deadliest country in the world for journalists" since 1991, exceeded in the number of deaths only by Algeria (1993–1996) and post-invasion Iraq. It is more revealing, perhaps, to set Putin's Russia alongside its G20 partners — not just the USA and France, but also Saudi Arabia and China. Russia's problem, shared by certain other members of G20 (India, Brazil, and Mexico), is not simply one of the number of deaths but that the killings with impunity have persisted over time.
The traditional bad luck of Putin critics, a few examples
This following article is reposted from Huffington post
On April 19th 2017, Nikolai Andrushchenko, a Russian journalist famous for his criticism of President Vladimir Putin, died from injuries sustained in a brutal beating by unknown attackers. He had been hospitalized since March 9 and spent weeks in a coma before his death.
Nikolai Andrushchenko
Andrushchenko's death raises many questions, but there are few concrete answers. As a result, many people are left feeling suspicious.
"I have an impression — I hope it's only an impression — that the practice of killing political opponents has started spreading in Russia," former parliamentarian and ex-security services officer Gennady Gudkov told the Moscow Times.
A co-founder of the newspaper Novy Peterburg, which has a reputation for speaking out against the government's corruption, Andrushchenko was no friend to the Kremlin in a time when its loudest opponents are meeting bad ends. He is not the first outspoken critic of Putin to die under questionable circumstances, but yet another public figure to add to a list that keeps growing.
Sergei Yushenkov (June 27, 1950-April 17, 2003)
A liberal politician vehemently opposed to Putin, Yushenkov was gunned down outside his apartment in Moscow in 2003. He was shot three times in the back by an unknown assailant using a pistol and silencer. At the time of his death, he was investigating Putin's potential role in the 1999 apartment bombings with Yuri Shchekochikhin.
Yuri Shchekochikhin (June 9, 1950-July 3, 2003)
Friends and colleagues of Yuri Shchekochikhin believe he was poisoned for his investigation into the 1999 apartment bombings for the Moscow twice-weekly Novaya Gazeta, of which he was deputy editor. A long-time reporter on crime and corruption in the former Soviet Union, Shchekochikhin had a record of fearless reporting that placed him in the government's cross hairs. The medical documents detailing his sudden cause of death are held by Russian authorities and remain classified.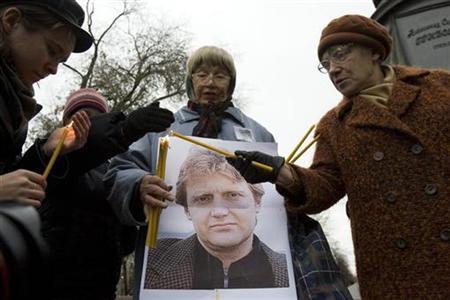 Alexander Litvinenko (August 30, 1962-November 23, 2006)
Alexander Litvinkenko was a former KGB agent who spoke out against the agency once he left service. He linked the KGB to the 1999 apartment bombings and implicated Putin in the 2006 murder of journalist Anna Politkovskaya. Litvinkenko died from drinking tea laced with polonium-210 while at a hotel in London. A British investigation found that Russian agents Andrei Lugovoi and Dmitry Kovtun had carried out the assassination based on orders most likely approved by Putin. Russia refused to extradite the agents for trial and Lugovoi was awarded a medal for "services to the motherland."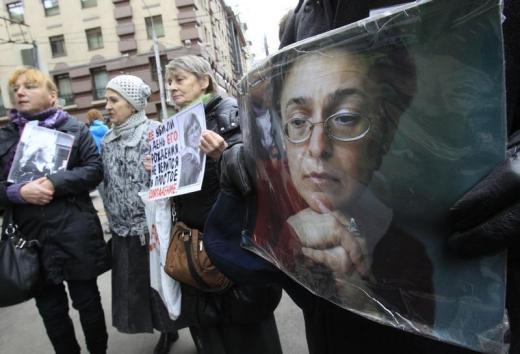 Anna Politkovskaya (August 30, 1958-October 7, 2006)
A reporter for the Novaya Gazeta and author of "Putin's Russia," a book that detailed how the president had turned the country into a police state, Anna Politkovskaya's death was labeled by The Guardian as "the murder that killed free media in Russia." Five men were convicted of her murder, which the judge ruled as a $150,000 contract killing. The identity of the contractor was never discovered. Politkovskaya was shot at point-blank range in an elevator in her apartment complex, her death ringing in a darker, quieter era for Russian journalism.
Natalya Estemirova (February 28, 1958-July 15, 2009)
Natalya Estemirova was an award-winning human rights activist whose work focused on the Russian government's ghastly counter-terrorism efforts in Chechyna. Much of her reporting was on civilians caught in the cross-fires of these policies and did nothing for Putin's shadowy image. She was abducted from her home in Grozny, shot multiple times, and then dumped into the woods nearby. No one has been found guilty of her murder.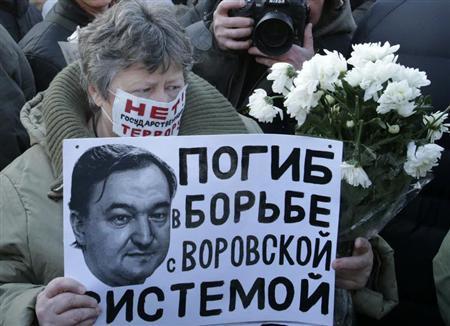 Sergei Magnitsky (April 8, 1972-November 16, 2009)
A lawyer and whistleblower who had uncovered a $230 million tax evasion case, Sergei Magnitsky was allegedly arrested after connecting the fraud to Russian officials. He served 358 days in prison under suspicion of his own tax evasion, of which he was convicted posthumously. An investigation by Russia's Presidential Human Right's Council revealed that he was beaten and suffered severe head trauma while imprisoned. He died in police custody from heart failure and toxic shock after being denied medical treatment for pancreatitis. The Kremlin dropped any further investigation into Magnitsky's death, despite fallout with the United States over the situation.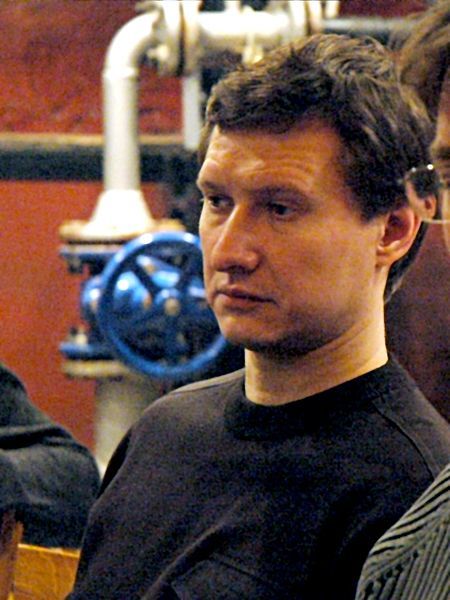 Stanislav Markelov (May 20, 1974-January 19, 2009) and Anastasia Baburova (November 30, 1983-January 19, 2009)
On Jan.19, 2009, Russia lost two activists who had made their mark in human rights, even if it placed them against a terrifying government. Stanislav Markelov was a lawyer who represented Chechen civilians in cases against the Russian military during their crackdown on terrorism in the region. He also represented journalists pulled into legal battles after writing critiques of Putin, one of which was Anastasia Baburova, another reporter for the Novaya Gazeta. They were both shot outside the Kremlin, Baburova killed as she tried to help Markelov. The Russian government convicted two members of a neo-Nazi group for their murders.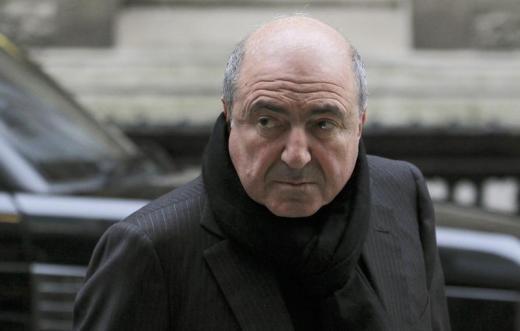 Boris Berezovsky (January 23, 1946-March 23, 2013)
Boris Berezovsky was a powerful Russian tycoon seen as instrumental in Putin's rise to power. However, their relationship soured and Berezovsky exiled himself after being labeled Russia's enemy number one. He accused the Kremlin of Litvinenko's murder, after which he was found hanged inside a locked bathroom in his home in the United Kingdom. While thought to be suicide, the exact cause of his death remains undetermined.
Alexei Devotchenko (October 14, 1965-November 5, 2014)
A popular Russian actor and anti-Putin activist, Alexei Devotchenko was found dead in his apartment in Moscow. The circumstances surrounding his death remain unclear, but some Russian media reported that he was discovered in a pool of his own blood. Empty bottles of whiskey and packets of phenazapam were also said to be found near his body. While friends believe he was murdered, police continue to insist that there was no evidence of violence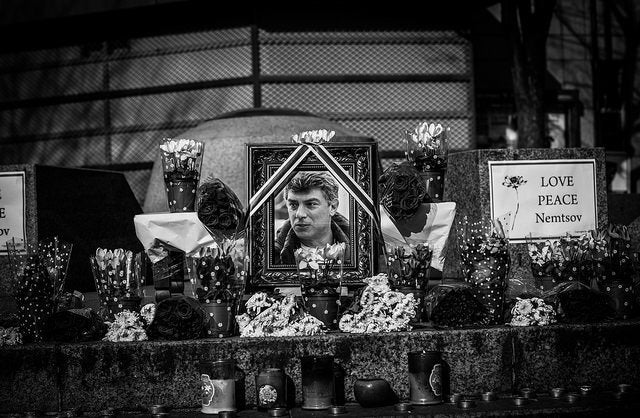 Boris Nemtsov (Octover 9, 1959-February 27, 2015)
Boris Nemtsov was a political star in Russia and seen by many as the next president after Boris Yeltsin. Nevertheless, Nemtsov was initially supportive when Putin won the election. However, Putin's attacks on civil liberties turned Nemtsov into one of his loudest opponents, and Nemtsov began to hold massive rallies in protest of the new government's authoritarian leanings. As the Kremlin began to violently oppress opposition demonstrations, Nemtsov was arrested multiple times, although this did nothing to dissuade him from continuing to organize against corruption. Just hours after rallying the public to march against Russia's occupation of Ukraine, he was shot four times in the back near the Kremlin. Putin took "personal control" of the investigation into Nemtsov's death, but the murderer has yet to be found.
Check for more on the killing of Russian journalists